Used Car Dealer near Grafton MA

---
There's something for everyone when coming to our used car dealer near Grafton, MA. Need to service your current vehicle? We have a handy and accommodating service shop on site. Want to start looking for your next ride while building out your financial plan? You can do both of those things from the comfort of your home using our online tools!Whenever we find a new way to help make your life easier at Harr Toyota, we want to do exactly that. So check out our many tools, resources, and overall services!
---
See What's Around Grafton MA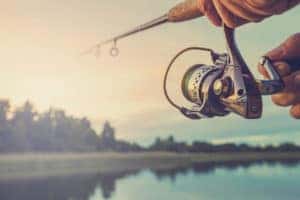 Surrounded by thriving wilderness, many locals and travelers to the town of Grafton, MA, are sure to spend a few days fishing, hiking, or just checking out the sights.
For example, Lake Quinsigamond is an ideal backdrop for a day out on the water. If you don't want to fish, you can instead go for a boat ride or perhaps get some exercise by rowing or kayaking. Nearby is also the Upton State Forest, a sprawling woodland area covering more than 2,500 acres!
There's always so much to see and do in Grafton, so you should consider an extended visit once you've secured a used car!
---
Used Car Inventory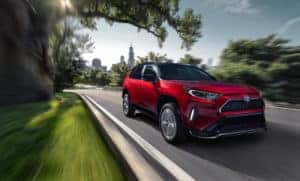 There's a used car for just about every lifestyle when you begin looking within our well-stocked inventory. We have large SUVs, small coupes, crossovers, trucks, minivans, and much more. We feel this diversity is a big help when trying to find the right fit for your lifestyle.
Our online inventory also lists key features and specifications you might be curious about, such as fuel economy, towing capacity, trim level features, and more. When the time finally comes, you can also arrange for a test drive by speaking with our team!
---
Financing, Servicing Your Used Car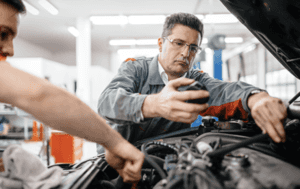 A used car is a great way to secure a reliable ride that will run for years to come. At our used dealership, you can always rely upon our financing experts and handy technicians to help with buying and maintaining your ride.
The financing gurus can speak with you online and go over any key questions you might have. Their many years of experience in the industry gives them a leg up when helping you secure a loan, devise the right monthly payment structure, and more. There are other online resources you can lean on, too, with the pre-approval form being one of the most helpful.
For service, book your visit online and simply drop off your car. From there, we'll replace parts that may have worn over time, change the oil quickly, or just provide a routine inspection if that's what you need!
---
Your Used Dealership near Grafton MA
When it comes down to it, our used dealership is about helping you. So give our Harr Toyota staff a chance to help you find, finance, or service the right vehicle!
---
---