Whitin Community Center

Fitness, family, and community are the core values of the Whitin Community Center. To help locals partake in these values, the center has a variety of exercise programs, a multitude of events that help families and friends bond, and numerous community outreach programs. There's always something exciting happening at the Whitin Community Center, and you can be a part of it right now!
Whether you want to volunteer, join as a member, or just pop by for one of the intriguing events listed on their monthly schedule, it's easy to partake in the fun.
Exercise as a Priority
Exercise is one of the backbones of the Whitin Community Center. If you're an avid exerciser or you're just beginning to work back into shape, you can look to this accommodating facility for support, guidance, and quality facilities.
Both aerobics and aquatics are mixed into the weekly and monthly schedule. So if you want to join a class of your peers to get some guidance while also having fun, it's easy to do so.
There's also athletic opportunities like basketball and tennis, plus health and wellness education, personal training, and much more.
Community Outreach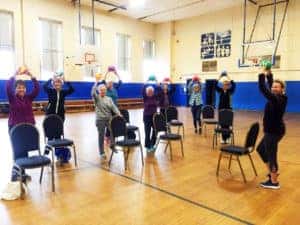 While the Whitin Community Center is a place where people come together to learn, exercise, and enjoy time with friends, the staff at this cherished local venue also goes out into the community to make a positive impact. Organizing food pantries and participating in town cleanups are two ways Whitin works to better the nearby community.
They also have some long-standing programs in place that you can become involved in right now, such as Camp Whitin, the Blackstone Valley Children's Place Early Learning Center, and the Youth Outreach Program, which is free of charge for children ages 5 to 17. All of these programs work to create a fostering, inviting atmosphere where youngsters of all ages can come together, learn, and have fun while doing so!
Discover the Whitin Community Center
Come by the Whitin Community Center to work out, get involved in the community, or just to see what this impactful facility is all about. Also, feel free to browse their various social media pages such as Twitter, Facebook, Instagram, and LinkedIn.