Bean Counter Bakery Cafe

The awards continue to stack up for the Bean Counter Bakery Cafe. Debuting in 1998, the bakery has received the Couple's Choice Awards® 5 star rating from Wedding Wire every year since 2011. It's also currently placed in The Knot Hall of Fame and has received the 2021 award for Best Business to Meet for Coffee by the WBJ. What makes all of this success possible?
It begins in the kitchen, where expert bakers have extensive experience developing unique, eye-catching, and delicious favorites. The service is also sublime, attracting folks from around Worcester, Auburn, Shrewsbury, and the rest of the state!
Desserts of All Kinds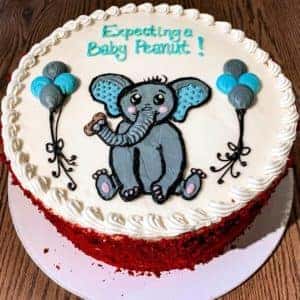 The varied menu of baked goods includes classics such as cookies, cupcakes, and bars, and also delves into cheesecakes, sandwich cookies, cakes, and tortes. If you're looking for a gluten-free option or a vegan baked good, they have you covered there, too.
There's more variety as you dive into the specific offerings too, with cupcakes like the Death By Chocolate or White Chocolate Raspberry, or muffins like the Blueberry Streusel and Lemon Poppyseed.
Grab Some Goodies for Your Special Event
Having an eye-catching table of sweet treats at your wedding, birthday party, or any other celebratory event is going to dazzle guests. The Bean Counter Bakery Café can help you out whether you're looking for multi-tiered birthday or wedding cakes, mini desserts, or pastries. By getting in touch with the staff, you can arrange the exact dessert you want, and they'll be sure to load it full of flavor and make sure it's as beautiful as it is decadent.
Savor the Sweetness of the Bean Counter Bakery Cafe
More awards seem to be bestowed upon the Bean Counter Bakery Café with each passing month, and for good reason. The bakery continues to deliver a lineup of stunning and delicious treats. Whether you need a large order for a party or just want a muffin and some coffee for yourself, be sure to stop in. Also, you can get to know the café better on their Facebook page and Instagram account.