Parts Center
After so many miles around Auburn, Worcester, and Shrewsbury, your model is going to require a few part replacements. To quickly identify which parts need to be replaced, you can count on the Harr Toyota parts center. We have a vast inventory of parts on-site plus a team of certified technicians who can identify what piece your vehicle needs.
When it comes to installation, our technicians lean on updated tools and technologies to perform the job properly and in a prompt manner. Like the rest of our service shop, our parts center is all about efficiency and proper care!
Changing a Part Over Time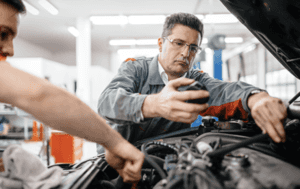 Parts experience usual wear and tear any model experiences over time. To keep an eye on the various pieces that make your vehicle run successfully, bring your car in for an annual inspection. Each time you stop by, our certified technicians will look over the vehicle, identify any parts that need to be swapped out, and quickly get to work on the installation process.
Are there other ways to tell when a part needs to be replaced? If you understand the performance of your vehicle, you'll probably be able to identify a worn piece quickly. For example, worn brake pads will lead to less responsive stopping power, worn tires will result in less on-road grip, and so on. As soon as your vehicle starts to behave in an uncharacteristic way, a trip to the shop is a good idea!
Replacing a Part After an Accident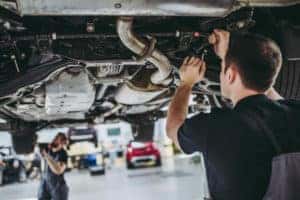 Accidents happen. It's an unfortunate yet true reality. You don't need to let an accident keep you from enjoying your car, though. By turning to our parts center, you can quickly have your vehicle repaired with the proper parts.
Our parts center is stocked with enough pieces that finding the right fit for your make, model, and model year is simple. If you come through and we don't have the right part in stock, we can quickly order it for you before happily installing it upon arrival!
Receive Parts to Customize Your Ride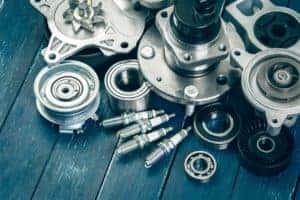 If you're enjoying your vehicle but wish it had more on-road performance or off-roading juice, our parts center can help. Most vehicles come with a range of accessories and packages we can install for you. If you've snagged your own parts and need a team to install them, we're always around to help.
Opting for fresh parts can be helpful at different times of year, too. For example, getting a new set of all-weather tires can help your model better handle the frost of winter!
Rely on Our Handy Parts Center
The Harr Toyota parts center is about helping your model thrive over the course of many years. So book your visit online if you need a part replaced. After a brief stop into our shop, you'll be back out onto the streets of Worcester, Auburn, and Shrewsbury.