When you start car shopping, picking out the model you want to drive around the Worcester, Auburn, and Shrewsbury areas is the easy part. Once you've got a vehicle in your sights, it's all about crafting a financial plan that fits your budget and lifestyle. So you don't have to tackle financing on your own, Harr Toyota has developed a helpful and accommodating finance center.
Many of the resources our center provides can be accessed online. However, if you come by in person, you'll have the chance to lean on the experience and expertise of our financial advisors!
Building the Right Financial Plan
There are several considerations to make when you start to consider various financing options. You can buy the vehicle outright or opt for a favorable loan. You can spread your payments out over time or frontload the payments so you can move through them more quickly. How do you know which decision is best for you? That's where our financial advisors step in!
Each advisor has a thorough understanding of financing built through years of experience. All our team needs is to get to know your specific situation, such as the model you want, your preferred budget, and other details. Once we know about you, we can offer advice or help you start framing the ideal payment structure.
If there are questions you have about buying, leasing, loans, credit, or some other aspect of financing, you can give us a call or stop through in person!
Credit and Loans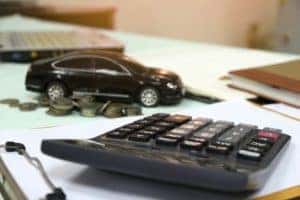 For many folks, landing the right car is about landing the right loan. There are many different types of loans, too, so securing one with favorable rates is key. Our team will be happy to guide you through the application process. Over the years, we've developed strong ties to nearby lenders which will benefit you when applying.
As for credit, it's going to play a role in the type of loan you're about to land. There are ways for you to go about boosting your credit score, which is something we can help you with. By consolidating payments onto one credit card and making your payments in full each month, your credit score will begin to trend in the right direction.
Start Using Our Online Tools!
You don't have to wait a second longer to begin using our online financing tools. To begin outlining the proper budget, use our payment estimator and trade-in calculator.
If you're serious about a new car from our expansive inventory, filling out the pre-approval form will do a lot of good for our advisors as they begin to build you the right payment structure.
A Finance Center You Can Count On!
In the end, visiting our finance center is about getting you out on the local streets of Shrewsbury, Worcester, and Auburn in your favorite model. So look through the Harr Toyota inventory and when you find the right ride, begin to utilize the resources of our finance center.