2019 Toyota Corolla vs Toyota Camry
Specs at a Glance
2019 Toyota Corolla
Standard Engine

1.8L I4

Horsepower

132hp

MPG (city/hwy) *

28 / 36

Transmission

CVT
---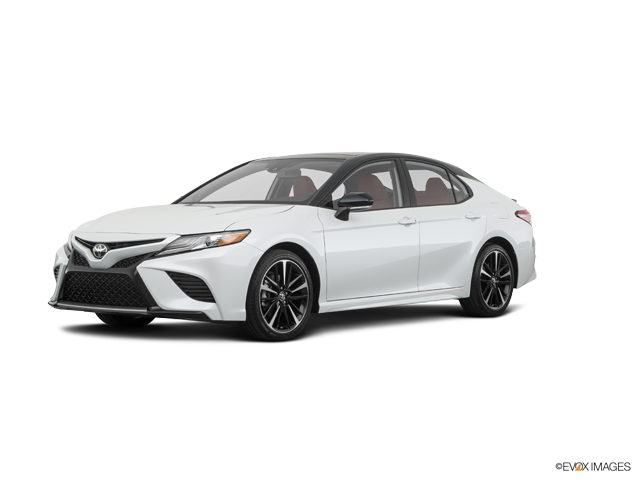 2019 Toyota Camry
Standard Engine

2.5L I4

Horsepower

203hp

MPG (city/hwy) *

29 / 41

Transmission

8-Speed Shiftable Automatic
2019 Toyota Corolla vs 2019 Toyota Camry
Proudly Serving Worcester, MA
These two cars are famous Toyota products. In fact, they are two of the most recognizable vesicles that Toyota makes. So which one is the superior car? They are both sedans, which seat 5 people. They both have 4-cylinder engines. However, the Camry comes with an option for a 6-cylinder. The fuel economy is incredible for both cars. So let's take a deeper look and attempt to decide which Toyota is truly the best option.
Performance
Toyota vehicles are known for getting incredible gas mileage, and these two cars are no exception. The Camry is able to get 41 MPG on the highway, and the Corolla is capable of getting 40 MPG. In the city, the Corolla is the slight victor. It gets 30 MPG in the city, and the Camry gets 29. No matter which car you choose, you will be saving money at the pumps by purchasing a Toyota.
The Corolla has the smaller engine out of the two, meaning the Camry is much more powerful. For many, this won't be an issue. Besides, no one is purchasing midsize sedans for their horsepower. The Camry's 4-cylinder engine is capable of pushing out 203 horsepower, and the Corolla clocks in at about 130 horsepower.
Appearance
Appearance may be the most important quality you are looking for, especially if you are looking to purchase a sedan. The cars look somewhat similar; however, there are a variety of differences that give each car their own flavor. The hood of the Corolla is much more sleek than the Camry, making it look lower to the ground. The Corolla is also smaller than the Camry, meaning you may prefer it if you are looking for something smaller, compact, and sleek.
Features
The Toyota Corolla, the cheaper of the two cars, comes with plenty of incredible features. Driver assist technologies with pre-collision systems, lane departure alerts with steering assist, and touchscreen head units are all options available with the Corolla. Choosing a Corolla over the more expensive Camry doesn't mean you have to sacrifice luxuries.
The only way to know for sure which Toyota you prefer is to come to the dealership and test drive both vehicles. One of our sales agents can even answer any questions you have about the two cars.
---
* 2019 EPA-estimated city/highway mileage. Actual mileage will vary.