Conventional vs Synthetic Oil

Not all motor oil is created equal. When battling the elements around Auburn, Shrewsbury, and Worcester or making your way through rush hour traffic each day, it's the motor oil in your vehicle that's working to keep performance sharp. So what's the best type of motor oil to use? The debate typically boils down to conventional vs. synthetic oil. At our Harr Toyota Service Center, we're often answering questions about these motor oils, so we thought a quick overview would be useful.
If you're wondering what makes synthetic oil and conventional oil different, you've come to the right place!
---
Conventional Motor Oil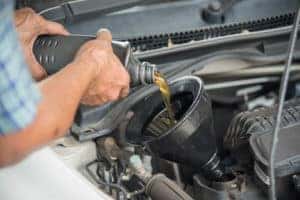 Conventional motor oil has been around a long time. Derived from natural, crude oils, conventional oil does a serviceable job of regulating heat within your engine, lubricating various performance parts, reducing friction, and cleaning out bits of debris.
Many vehicles are going to do just fine with conventional oil under the hood, especially if you don't ask much of your car's engine. Light driving around town or on the highway and weekend road trips can all be easily handled by this reliable motor oil.
---
Synthetic Motor Oil
The move from conventional motor oil to a synthetic blend is noticeable when considering the durability of the oil itself. Synthetic oil has been chemically altered to be more stable and heat-resistant. So when you're spending long weekends towing a trailer to various campsites or racing your performance coupe around tight turns, it's the synthetic option that is going to fare better.
Even if your daily driving consists of heavy, bumper-to-bumper traffic or treks through snowy, inclement weather, choosing synthetic motor oil is going to produce some long-term and short-term benefits.
The frequency with which you should change your motor oil is dependent upon a few factors, such as the type of car you drive and your personal driving habits. In general, though, synthetic motor oil can withstand a few more thousand miles than a container of conventional oil would.
---
So, is the Choice Synthetic or Conventional?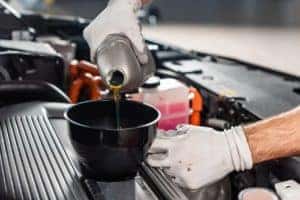 As with many aspects of caring for your vehicle, you need to consider the specifics of your situation to determine what's best for you. Synthetic oil is going to provide more durability and will last longer than conventional oil would. At the same time, choosing conventional is still a sound decision if you tend towards easy driving.
Your vehicle's owner's manual will have further insights into the type of motor oil you should be using.
---
Your Motor Oil is Your Call
Synthetic can do more for your vehicle than conventional oil will, but choosing one or the other depends upon your own lifestyle around Worcester, Auburn, and Shrewsbury. Whichever way you go, our Harr Toyota Service Center can quickly get to work. We'll happily change the motor oil for you every 5,000 miles. The process is quick and easy, typically taking no longer than half an hour.
And if you have further service questions for your vehicle, give our accommodating staff a call and we'll be happy to provide useful answers!