Redemption Rock Brewing Co.

When it comes to grabbing a cold brew or just hanging around with friends or family, you can always rely on Redemption Rock Brewing Co. Their vast assortment of brews has made them a go-to drinking hole for many around Worcester, Auburn, and Shrewsbury. Curbside pickup is available also, in case you don't have time to stop in.
When the weather permits, you can enjoy seating outdoors in addition to the lively indoor venue. Keeping up with the latest menu changes or weekly events can be done by following the Redemption Rock Brewing Co. Facebook page!
Wide Selection of Beers and Coffee
In addition to developing a hearty list of attractive beers, Redemption Rock Brewing Co. also has plenty of coffee options in house.
The beers, which can be typically enjoyed on tap or in a 4-pack, range from dark, smooth favorites like the Blackstone Stout to merrier, lighter choices such as the Burudika. The list is sure to change over time, making it easy for you to acquire your favorite porters, stouts, lagers, ales, IPAs, and more!
In terms of coffee and other beverages, the list is just as diverse. Caffeine favorites include drip coffee, pour over, French press, and nitro cold brew. Other beverages that extend beyond beer and coffee include Kombucha, organic hot teas, Polar seltzer and soda, and lemonade.
Keep up with All the Activities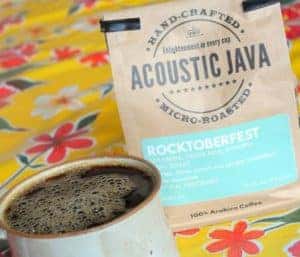 A number of events and activities are bound to spring up each month at the Redemption Rock Brewing Co. To make it easy for you, there's a handy events email you can sign up for.
There's also the brewery blog, which works in unison with the social media pages to keep locals up to date on happenings in and around the venue. If you wanted to try and secure the Redemption Rock Brewery Co. venue for a private event or special gathering, you can reach out to the accommodating staff.
Community Classic: The Redemption Rock Brewing Co.
When you get down to it, the Redemption Rock Brewing Co. is a staple of the local landscape. So be sure to check it out with a group of friends or family!