Toyota Dealer near Millbury MA

There are certain resources you'll need when trying to move through the car-shopping process. Having access to a diverse inventory, plus various car reviews and comparisons will help you locate the right model, for instance. At our Toyota dealer near Millbury, MA, we provide you with all you'll need to find, finance, and drive off in the right Toyota.
A lot of our resources can be found online, too. When you do have questions and want to speak with an expert, our Harr Toyota staff is always a phone call or instant message away!
About Millbury, MA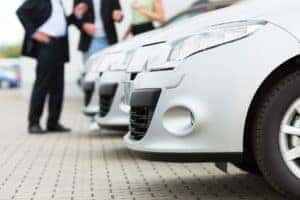 Getting a chance to travel around Millbury, MA, is like getting a chance to experience the country as it was a hundred or so years ago. The history and natural charm of the community is undeniable.
Stowe Road is a living relic of the past and makes for a great drive in your favorite Toyota. Natural sites include Singletary Pond and the Mass Audubon's Broad Meadow Brook.
No matter who you're travelling with, nearby Millbury, MA, is going to be a wonderful place to stop by. So, find your favorite model now and begin planning your getaway!
Expansive Toyota Inventory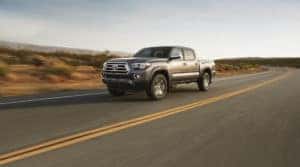 We have each Toyota model in stock, which means we have a diverse lineup of coupes, compact cars, crossovers, SUVs, trucks, and more. Toyota has one of the most expansive model portfolios around, making it easy for each person to find their preferred choice.
Options like the Toyota 4Runner and Toyota Sienna offer ample interior room. Various models come with hybrid powertrains if you want to emphasize fuel economy. Plus, sporty Toyota models like the Supra will get your heart pumping.
If you begin your car search online and find a model or two you want to test drive, give our team a call and we'll make it happen!
Financing and Servicing Your Toyota With Us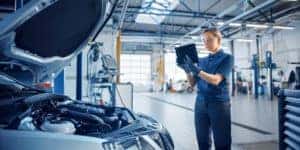 Our dealership near Millbury will remain at your side as you attempt to build the right financial plan or as you look for a shop to service your model.
Financing is all about making decisions that benefit you. So, you get to choose between leasing and buying, the type of loan you want, or the monthly payment structure you prefer. If you are unsure about these decisions, you can find answers by using our resources, like our online pre-approval form or by speaking directly to our financing advisors.
Service is a straightforward process, no matter the Toyota model you have. Our shop not only has various tools to get any job done quickly, we also have a parts department loaded with Toyota-specific pieces. So, if you book your visit online, we'll have everything set up and ready to go before you arrive!
Come by Our Toyota Dealership near Millbury, MA
If you want to see what Harr Toyota—our Toyota dealership near Millbury—has in stock before visiting, our inventory is always ready to be explored.
From there, our staff will answer any questions you might have!