Toyota Dealer Worcester MA

---
---
Toyota has an exciting and diverse lineup of models to select from. While you may know you want an SUV or perhaps a sedan, there's still the matter of choosing your specific fit. So what's the easiest way to research options? Well, at our Toyota dealer near Worcester, MA, we have a bevy of resources you can look to for support.
It begins with our staff at Harr Toyota, a team of friendly individuals who are always looking out for your best interests. From there, we have online and in-person tools for both financing and automotive service!
---
About Worcester MA
Culture is a big draw for any folks visiting Worcester, MA. As soon as you come through town, the Worcester Art Museum and the Hanover Theatre and Conservatory for the Performing Arts will catch your eye.
After a day of taking in the local arts and culture, you can walk through a public park or grab a bite to eat. All these adventures are more exciting behind the wheel of your preferred Toyota model, too!
---
Browse Our Toyota Inventory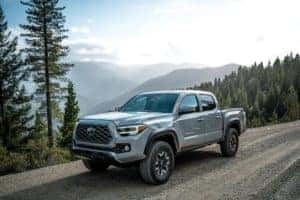 Right from the start, whether you're checking out our Toyota inventory online or in person, you're going to notice just how many models there are to choose from. Sedans include the Prius, Corolla, Camry and more, while trucks come in the form of the Tacoma or Tundra.
To begin understanding what makes each of these Toyota models unique, check out our online listings. For your convenience, we have a full rundown of a model's features and specifications online, ranging from the interior proportions and horsepower figures to the trim levels and infotainment interfaces.
If you have questions, direct them to our staff. We'll be happy to provide the insight you're looking for while also giving you the chance to get behind the wheel.
---
Considering Different Financing Options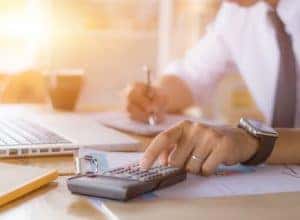 Your financial plan can be just as customized to your needs as your vehicle is. To help ensure that the structure you choose is ideal for your lifestyle, we have a team of advisors ready and waiting to lend a hand.
These experts will happily sit and talk with you about buying, leasing, credit, and more. If you want to boost your credit, they can outline a plan to help you do so. If it's a matter of securing the right loan, you can rely on our team to help you land one with favorable rates. Thanks to long-standing ties with local lenders, we have a leg up when it comes time to negotiate.
There are online resources as well. The pre-approval form, trade-in calculator, and payment estimator all come in handy!
---
Servicing Your Toyota
There are plenty of service needs your Toyota will require through the years. Thanks to the Toyota brand's strong track record of reliability, most of these needs will be common inspections and maintenance.
You can book a visit online to our shop, and we'll happily get to work once you arrive. Beyond swapping out the motor oil and rotating the tires, we can also customize your vehicle, replace worn parts, iron out dents after a collision, and more!
---
Come Through Our Toyota Dealer near Worcester MA
When it comes to landing the right model, you can always rely upon the team at Harr Toyota. So check out our online resources and contact our dealership near Worcester, MA!