Toyota Highlander for Sale Shrewsbury MA

With the same exceptional reliability ratings that come with every Toyota model, the Highlander has always been a savvy choice for large, adventurous families. If you want to do a bit of off-roading, you certainly can with this SUV. And if you're just travelling around town running errands, the Highlander provides practicality and comfort. At Harr Toyota, we have a host of Toyota Highlander SUVs for sale near Shrewsbury, MA.
The various Highlander trim levels will give you the chance to customize your model. Plus, we have resources for financing and servicing your SUV, too!
---
Getting to Know the Toyota Highlander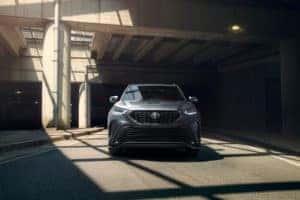 The Toyota Highlander has a strong V6 powertrain configuration on many of its trim levels, yet also offers a hybrid powerplant if you want to focus on efficiency. This is just the first of many decisions you'll get to make when customizing your Highlander SUV.
The exact features and specifications of the model can be found in our online inventory. We'll lay out the horsepower, fuel economy ratings, driver-assistance features, interior cargo space, and much more. If you have questions, you can reach out to our staff and we'll give you the feedback and insight you're looking for.
A test drive will demonstrate how well-rounded the Highlander really is. The tight handling helps the model feel like a much smaller car, while both the hybrid and V6 motors deliver power as soon as you ask for it. You'll even have the chance to do some modest towing if you have a trailer or boat you want to take with you on a long weekend.
For safety, a host of driver-assistance technologies come standard. Plus, there are plenty of handy infotainment systems to keep you upbeat on long road trips!
---
Figuring Out Financing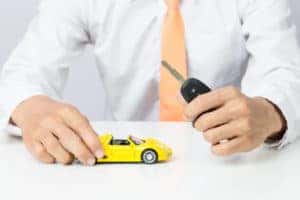 There are always a couple questions drivers have when they begin looking into the specifics of financing. We want to help you as much as possible, so our advisors will be happy to talk to you online or in person. If you want to consider a lease, we'll create favorable options for you. If you want to buy the Highlander outright, we'll devise the ideal monthly payment structure.
And if you want to get a jump on things yourself without having to leave your home or even move from your current location, give our various online tools a try such as the pre-approval form!
---
Your Toyota Highlander is Waiting near Shrewsbury MA
The Toyota Highlander is an apt choice for really any lifestyle. And once you've found the right trim, have developed the right payment plan, and have started enjoying your SUV, you can always book a visit to our shop online for any service needs that might pop up!
At Harr Toyota, we'll keep doing everything we can to enhance your car-shopping and ownership experience. So check out our resources online, get in touch with our team, and hopefully we'll see you soon for a test drive!
---