Trade-in Checklist

Eager to trade in your current vehicle before moving on to the next ride? Many folks lean on the trade-in process to get the most value for whichever model they have their eyes set on next. So, what is there to know about the process of trading in a car? What do you have to do before trading in the vehicle around Worcester, Auburn, or Shrewsbury, MA? Our trade-in checklist has you covered.
This checklist was developed by our Harr Toyota team and touches on all vital aspects of trading in a car. Following this checklist will lead to an easy and profitable trade-in process.
---
Trade-in Checklist: Prepare Your Car for a Trade-in
Before you do anything else, you want to be sure your current ride is ready to be traded in. How can you do this? Well, there are actually certain steps to take to ensure you're getting the most value for your trade-in.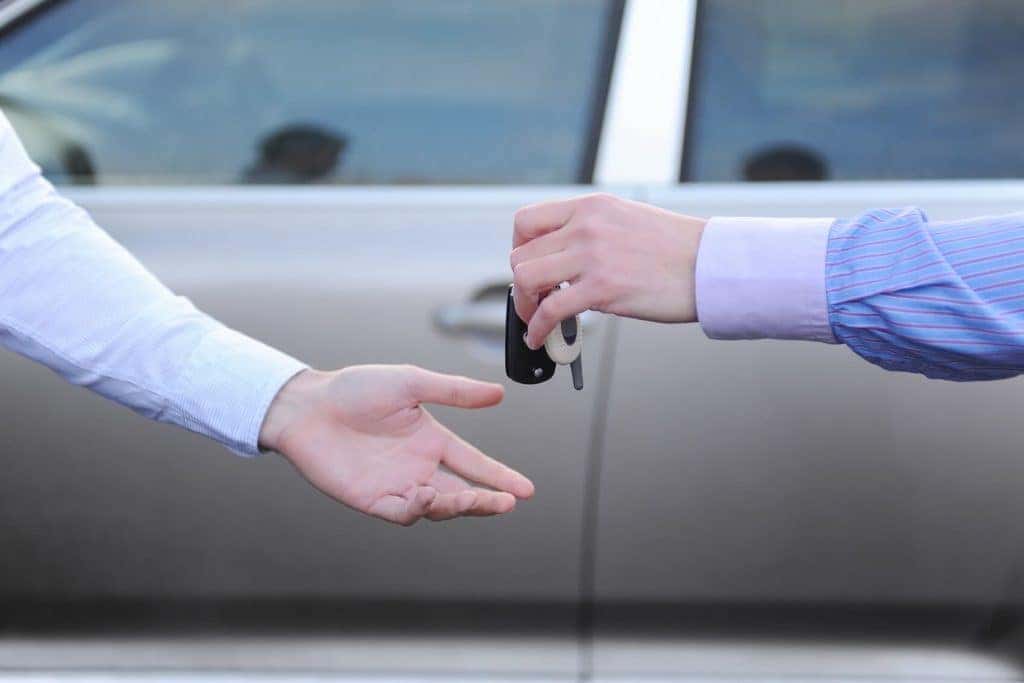 Basically, you want to make your vehicle as presentable as possible. To do this, you need to clean the car inside and out, while also ensuring that all service needs are taken care of.
For the exterior of the car, going through the car wash or buffing your vehicle is a savvy move. For the cabin, be sure to clean up any trash or debris. The interior should also be vacuumed and any hard-touch surfaces wiped down.
As for service, you want to ensure that any basic needs are met, such as an oil change, a tire rotation, or something else. If the model has dings or dents, get those ironed out, too.
---
Trade-in Checklist: Have an Idea of Which Model You Want Next
Since the trade-in process is about helping you get the best value for your next car, it's important that you do some research on what this next car will be.
Our dealership makes this part of the process simple. We have reviews, comparisons, and an online inventory you can sort through right now. Once you've prepped your used car for a trade-in and know which model you want next, all that's left to do is utilize our helpful online tools.
---
Trade-in Checklist: Determine the Worth of Your Vehicle
To understand the amount that you'll receive when trading in your car, use our trade-in calculator. The calculator will ask for basic information about the car, such as the condition, make, model, model year, and mileage.
With all this information entered into the tool, you will then receive an approximate trade-in value. With this estimated value and your next car in mind, you can see just how much the next car will mean for you financially, which is handy when building a budget.
---
Prepare for a Trade-in With This Helpful Checklist
If you're setting up to trade in your car, this checklist is going to be a handy guide. By taking these steps, you'll understand your car's worth and what it will take to drive off in your next car. Any other questions you have about the trade-in process around Auburn, Shrewsbury, and Worcester, Massachusetts, can be directed to our Harr Toyota staff!
Free eBook: Trade-In Checklist
Dealership Info

Mon - Sat

9:00 AM - 6:00 PM




Sun

Closed

Mon - Fri

7:30 AM - 6:00 PM




Sat

7:30 AM - 4:00 PM




Sun

Closed

Mon - Fri

7:30 AM - 6:00 PM




Sat

7:30 AM - 4:00 PM




Sun

Closed

Mon - Fri

7:30 AM - 6:00 PM




Sat - Sun

Closed

Mon - Fri

8:00 AM - 5:00 PM




Sat

8:00 AM - 11:00 AM




Sun

Closed