About Harr Toyota Dealership
At Harr Toyota, we think it's important you learn about us so we can get to know you a little better. Our dealership, which places the needs of local drivers first, has been proudly serving Worcester, Auburn, and Shrewsbury for many years. Our staff is always accommodating and thoughtful. Plus, we continue to add resources to help you during each step of the car-shopping and ownership experience.
From finding and financing the right Toyota model for you to servicing it over the years, we'll always be around when any automotive needs spring up in your life!
About Our Inventory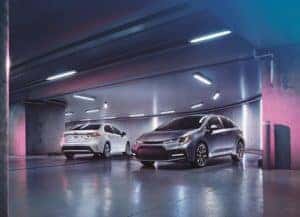 There's something for everyone when you begin to familiarize yourself with our inventory. We offer both new and pre-owned vehicles in a variety of styles, including compact commuters and big, family-hauling SUVs.
Our showroom and parking lot are ideal places to see each model in person, climb behind the wheel, and also direct any questions you might have to one of our helpful staffers. However, there's also the option to begin exploring different models online.
If you kick off your search from the comfort of your home, you'll have a lot of information available to you. Our online inventory lists key facets of each vehicle from the horsepower and fuel economy to the feature list and available trim levels. You can even compare models side by side!
About Our Financing Department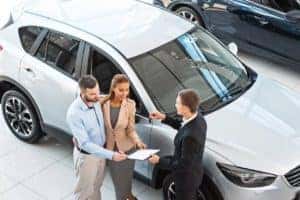 Choosing a model that fits your lifestyle is just one aspect of car shopping. Another aspect is financing. To lend a hand in this area, we have a financial department offering both in-person assistance and online guidance.
If you check out the options online, the pre-approval form, trade-in calculator, and payment estimator all help you get a leg up on the entire process.
Coming by our center means you have the chance to sit and speak with a financial expert. When you do so, you can go over any financial topics that are on your mind, whether it is buying, leasing, loans, credit, or something else!
About Our Service Shop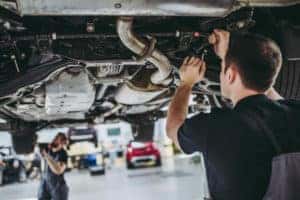 Keeping your car, SUV, truck, or any other model up and running is what our service shop is all about. We want each visit to our shop to be pleasant and easy, which is why we have an online scheduling tool in place.
Not sure what service your model requires? Once we learn about your vehicle and the type of driving you do each day, we can create a maintenance guide for you to follow.
Now It's Time for Us to Learn About You!
You can continue learning about the resources at our dealership by checking out our many online overviews. Hopefully, our Harr Toyota team will the get the chance to learn about you and the model you want to be driving around Worcester, Auburn, and Shrewsbury. Contact our team today!