Brake Repair near Worcester MA

Are you looking for a reputable
service center
near Worcester, MA, to help with your vehicle's needed brake repair? If so, we welcome you to Harr Toyota! Our crew of technicians has all the tools and wisdom they need to get your brakes back up and running like new.
Want to learn more about our brake repair procedure, when you'll need to have your brakes serviced, and the importance of well-functioning brakes? Continue reading below!
What Is Brake Repair?
Over the course of your Toyota vehicle's life, it will need to have its brakes serviced to make sure all your drives continue to be safe. Most commonly, you'll need to have your vehicle's brake pads replaced every 50,000 miles or so. However, depending on the issue, your vehicle may also need repair or replacement of the brake rotors and calipers.
Regardless of which part needs attention, it's important to have it replaced sooner than later to prevent any accidents or mishaps in the future.
Our Brake Repair Solutions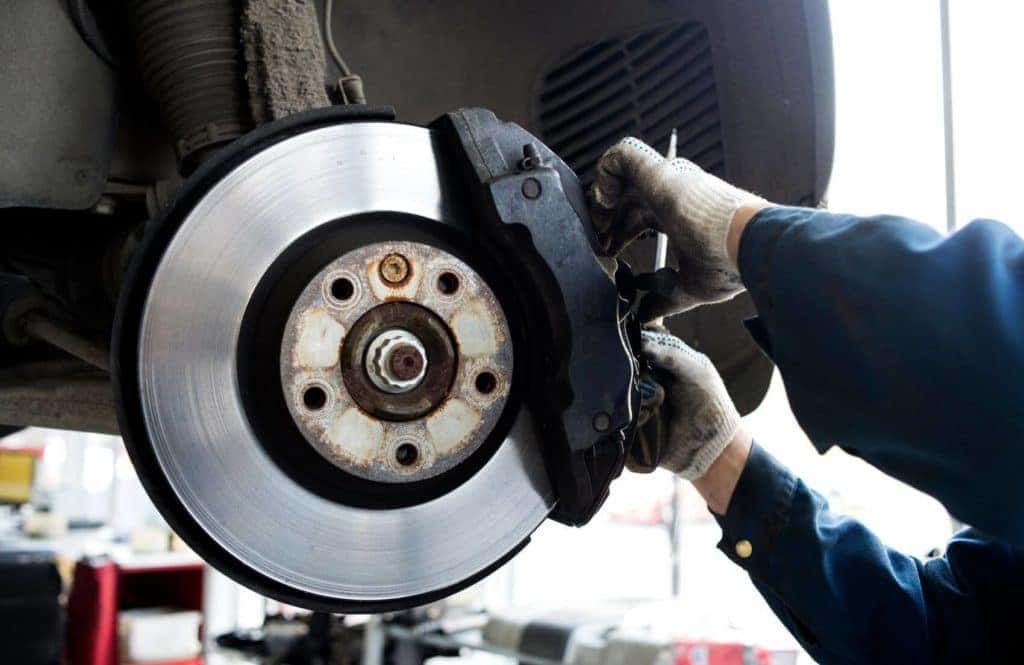 If you schedule brake repair with us, our factory-trained technicians will do a thorough brake diagnostics test to figure out the culprit of the problem. After a thorough examination, one of our technicians will clue you in about possible repair or replacement solutions.
When it comes to the service needed, our technicians will be able to make a comprehensive repair or replacement in a timely fashion.
To make sure everything is working properly, they'll test the brakes by taking your vehicle on a short drive and also do a noise test to make sure your brakes aren't squeaking.
When Should I Have My Brakes Serviced?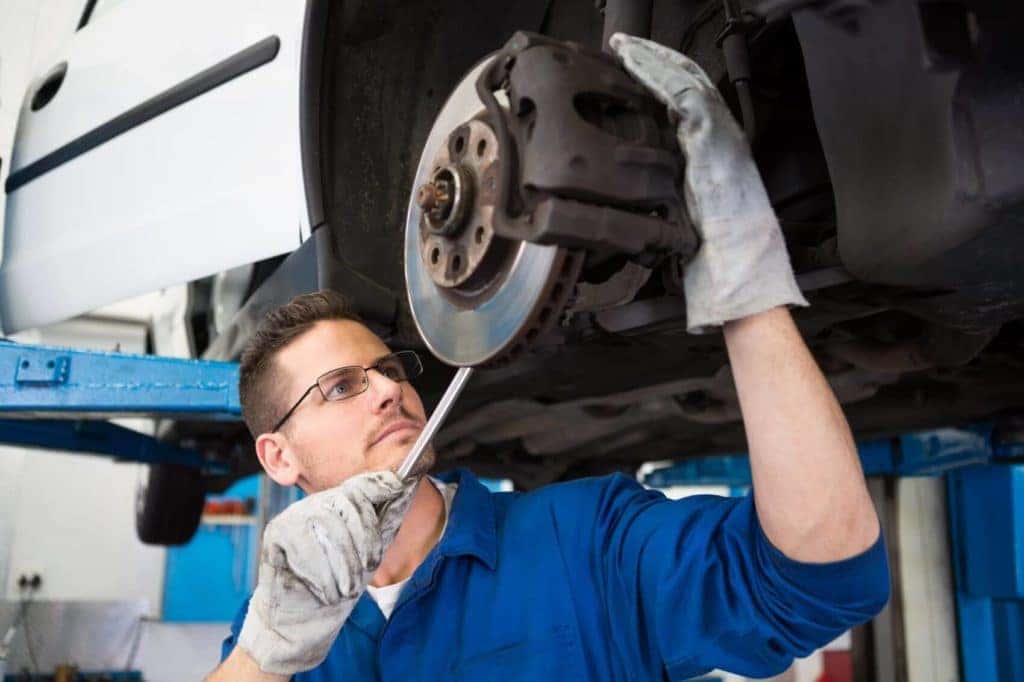 One way to find out when your brakes need to be serviced is by checking your owner's manual. In general, it's common for vehicles to need their first brake pad replacement around 50,000 miles or so.
There are also a few ways your vehicle will show that it needs brake repair, such as:
Squeaking or Squealing Brakes – When brake pads are extremely worn, you'll notice your brakes making irregular noises. Left untreated, this noise can turn to a grinding sound. In that case, you'll want to schedule repair as soon as possible.
Longer Stopping Time – Loss of performance is another key way to know your vehicle's brakes need repair or replacement.
Vibration When Braking – You may experience excessive vibrations when using the brakes. This is typically due to warped rotors and uneven brake pad wear.
Vehicle Pulling to One Side – When brakes are excessively worn, they can cause your vehicle to pull to one side when coming to a stop. You should schedule a service appointment as soon as possible if you notice this.
Why Replacing Your Brakes is Crucial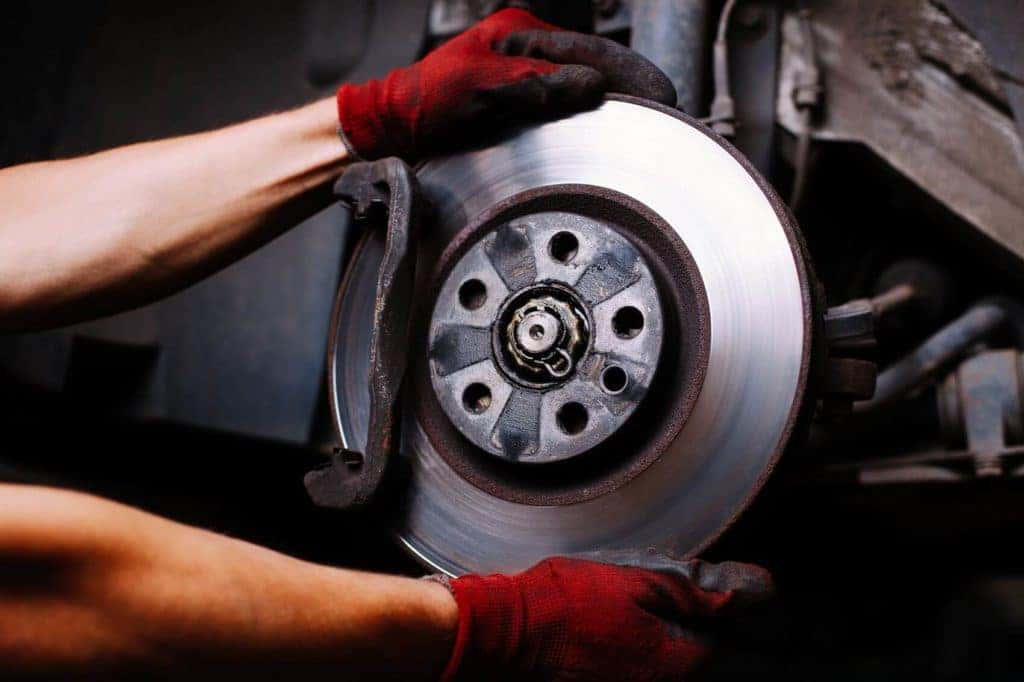 Your vehicle's brakes are one of its most crucial safety systems. When a certain element in the brake system becomes damaged or worn over time, it reduces your vehicle's stopping power and operation. To make sure you and your most precious cargo stay safe, you'll want to have your vehicle's brakes repaired as soon as you notice a loss of performance.
Any damage untreated on a vehicle can wear down the vehicle's integrity and health. That being said, you can help your vehicle stand the test of time by taking it in for routine brake repair when recommended and needed.
Schedule Brake Repair With Us!
Our service center team at Harr Toyota near Worcester, Massachusetts, is ready to help you get your vehicle back up and running safely. Schedule brake repair at our dealership today.
Schedule Service
Dealership Info

Mon - Sat

9:00 AM - 6:00 PM




Sun

Closed

Mon - Fri

7:30 AM - 6:00 PM




Sat

7:30 AM - 4:00 PM




Sun

Closed

Mon - Fri

7:30 AM - 6:00 PM




Sat

7:30 AM - 4:00 PM




Sun

Closed

Mon - Fri

7:30 AM - 5:00 PM




Sat - Sun

Closed