Community Spotlight: Broken Tail Rescue

---
Broken Tail Rescue is a local animal shelter dedicated to helping dogs, cats, and other small animals find loving forever homes where they'll be happy for the rest of their lives. Whether you're looking to adopt or volunteer, they'll be eager to hear from you. Learn more about Broken Tail Rescue, and discover everything they do to help our favorite furry friends and their local community.
---
The Adoption Process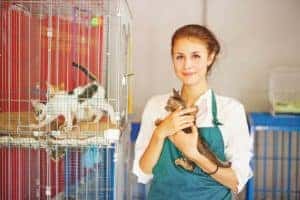 If you're looking to adopt an adorable critter, you'll have to go through the adoption process. This process ensures that anyone looking to adopt can provide a safe and happy home for their new pet. First, you just need to fill out an application to adopt an animal. In most cases, you'll get a response to an application within 48 hours. If you seem to be a good match, you and everyone in your household will be able to meet the animal.
If the meeting goes well, then it's time to move onto them checking personal and veterinary records, though that step may not be necessary in some cases. After verifying references, if you're adopting a dog, you may have to schedule a home visit. Finally, you get to bring the newest member of your family home.
---
Adoption Guidelines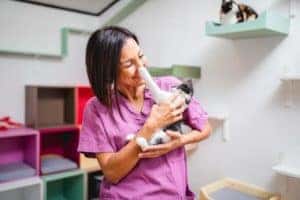 Before you're able to adopt, there are a few factors to keep in mind. First, you'll have to get permission from your landlord if you live in a rented property. Additionally, adopters must be at least 21 years of age. Plus, a home won't be considered a good fit for an animal unless it's stable, supportive, and able to meet financial needs for basic and veterinary care.
There are a few specialty guidelines to keep in mind when adopting certain kinds of animals. Some dogs, for example, will have to enroll in training classes as a condition of the adoption. Additionally, all kittens younger than 6 months old must be adopted alongside another cat or go to a home that already has a cat for socialization purposes. Puppies tend to have special requirements as well, such as taking socialization classes or having someone at home during the day.
---
Volunteering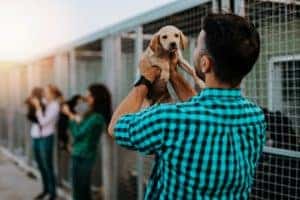 If you can't commit to adoption, Broken Tail Rescue is always looking for volunteers to help. You'll find plenty of ways to help out, such as fostering animals waiting to be adopted. Animals are far more likely to be adopted when they have experience in a home compared to only having lived in a shelter with numerous other animals.
Alternatively, you'll find several other methods of volunteering. You can work as a transport taking animals to and from the vet. This is especially important as Broken Tail Rescue has a 100% spay and neuter rate. Additionally, you can help at events and fundraisers, or you can take pictures of the adoptable pets if you're good with a camera.
---
Visit Broken Tail Rescue
Whether you're looking for a new furry friend or want to help out, Broken Tail Rescue can always use help finding forever homes for their animals. Contact them today to learn more about everything they do for our furry friends.
---