We Speak Spanish

There are a lot of details to sort out when picking your next ride around Worcester, Auburn, and Shrewsbury. You need to understand the exact specifications and features of a model, begin to put together a financing plan, and much more. At Harr Toyota, our goal is to help you through each step of this process. One of the ways we do that is by communicating in a language you're comfortable with. We have various staff members who speak Spanish and will be happy to converse with you online or in person!
---
---
Understanding Our Diverse Inventory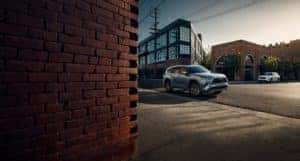 Any Toyota model you may have your eye on can be found in our expansive inventory. The Toyota brand itself has a host of different SUVs, sedans, crossovers, trucks, and minivans, so there's a lot of exploration to be done. You can begin the search from your home by using our online inventory. We list features, trim levels, specifications, and all other relevant information you may be curious to learn about.
When you have narrowed down your options and want to learn even more, you're in luck because we have people who speak your preferred language. You can interact with one of our staffers in Spanish through instant messaging online or you can give us a call. If you're really serious about a vehicle, you can of course come by in person, too! We're always happy to lend a helping hand.
---
Speaking Spanish for Financing Details, Automotive Service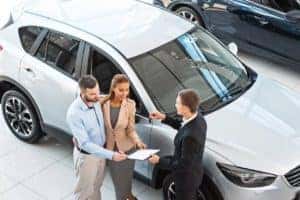 Picking the right model is just one facet of car shopping. Building the right financing plan and keeping the model up and running through continued service are also key. In each of these instances, we have online tools that you can make use of. In-person care or over-the-phone assistance can also be conducted in Spanish, if you prefer.
We have financial experts who will help you secure the right loan, boost your credit score, decide between leasing or buying, and much more. Moving through these vital car-shopping details in your first language is always a relief.
If you have questions about the overall service of your model, such as the types of procedures your vehicle may need or when these procedures should take place, you can again trust our Spanish-speaking staff to provide insight and direction!
---
At Our Toyota Dealer, We Speak Spanish
The goal at Harr Toyota is and will always be to provide thorough, helpful assistance as you move through the car-shopping experience. So having staffers who can easily transition between Spanish and English is an invaluable asset.
When you begin looking through our diverse Toyota inventory, remember that you can always count on our team to provide you with the answers you're looking for in a language you understand. And eventually, we can get you behind the wheel for a test drive around Worcester, Auburn, and Shrewsbury!